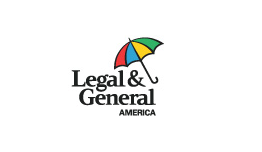 The history of Banner Life Insurance Company is more than 50 years strong. Chartered in 1949 as Government Employees Life Insurance Company (GELICO), they were acquired by Legal & General Group Plc as a wholly owned subsidiary in 1981. In 1983, the name was changed to Banner Life, signifying a flagship position with Legal & General America in the United States.
Banner Life's subsidiary, William Penn Life Insurance Company of New York , joined the corporate group in 1989. Since that time, management for both companies has been consolidated at the senior level. Banner Life's national presence, William Penn's nearly 40 years of brokerage experience and the operational synergy between both companies is a strong combination.
Banner Life takes financial promises seriously. They also promise to treat their customers fairly and to apply ethical standards to every business transaction. The company believes in offering low-cost, innovative products and responsive service. Its goal is to build lasting, mutually beneficial partnerships for life.
These ratings indicate that Banner can and will honor its commitments to policy owners…based on its own, independent financial strength.
Banner has:
An A+ ( Superior ) rating from A.M. Best for financial strength and operating performance, the highest of Best's 10 rating categories
An AA rating from Standard & Poor's for financial strength
Banner's life insurance products are sold through independent life brokerage agencies in 48 states and the District of Columbia . One of them is Term Insurance:
Term Insurance
Term life insurance policies offer insurance protection for a specified term or period of time – typically 10, 15, 20 or 30 years. Premiums remain level for a set period, and the insurance is generally less expensive than permanent (cash value) life insurance.
At the end of the term period the policy may contain a provision permitting it to be renewed without a medical exam, although the premium rate will be higher. Some term life insurance policies include an option to convert to a permanent life insurance policy.
Term life insurance is typically purchased by individuals who need insurance coverage for a temporary period of time (e.g. mortgage coverage) – or who need a large amount of life insurance at the lowest possible cost.
Traditional term life insurance provides a death benefit only; the policies do not offer an opportunity to build cash values. A new product concept known as "return of premium term" returns at the end of the level-premium period the amount of the cumulative premiums paid, if the policy is inforce, and in some cases the contract builds cash value. This is an alternative to traditional term life and permanent insurance products.