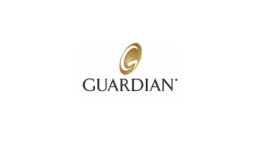 Guardian is one of the largest mutual life insurance companies in America, with 146 years of experience in providing diversified financial solutions, including life insurance, disability income insurance, retirement services,employee benefits, and investments.
Among the Products Guardian Life offers is LIFE INSURANCE and DISABILITY INSURANCE:
DISABILITY INSURANCE
The Guardian offers one of the premier disability income insurance product portfolios in the industry, with comprehensive coverage for both individuals and businesses. They constantly receive outstanding ratings from companies such as A.M. Best, Moody's, Standard & Poors etc. (More about the company below) Discover the advantages of the following two policies from Guardian:
ProVider Plus Disability Income Policy:
One of the best ways to make sure your income will be protected if you become disabled is to own an individual disability income policy from Guardian. Provider Plus provides noncancelable coverage with guaranteed premiums to age 65. This means that you may renew your policy at the end of each term until you are age 65. Other advantages include:
Guardian cannot cancel the policy, except for nonpayment of premiums
Guardian cannot change the provisions of the policy in any way
Guardian cannot change the premiums
Not only is the policy conditionally renewable for life as long as you're working full time, but you also own the policy, and benefits are paid to you directly. Unlike many employment benefits, the coverage under ProVider Plus doesn't reduce or end if you leave your current employer.
PayGuard Personal Reducing Term Disability Income Insurance:
PayGuard can become your lifeline if you become sick or injured and are unable to work. Under your PayGuard policy, you receive the full benefit when, because of a disability, you're unable to perform all the substantial and material duties of your occupation or profession and you are not actually at work in any occupation or profession. Your disability must be a total disability during the elimination period, and continue to remain a total disability beyond the elimination period. Renewal and premium are guaranteed to the date of termination. (The maximum period of coverage may be any increment of whole years from five to thirty years. The length of time that the policy is in force is determined on the date of issue and ends on the termination date. This period of coverage reduces each year until the termination date is reached.)