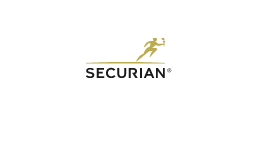 Minnesota Life Insurance Company insurance, pension and investment products provide financial security to millions of individuals and businesses nationwide. Founded in 1880, the company's record of financial strength and stability positions it as one of the most highly rated financial institutions in America.
VALUES
Trust: We serve the long-term interests of our clients, providing them with financial security and lasting value. We will be here when they need us.
Strength: We maintain financial integrity and strength. To provide security for others, we must be strong.
Integrity: We keep our promises. In all our activities, we adhere to the highest standards of ethical conduct.
Quality: We fulfill clients' needs responsively and efficiently, with products of lasting value and superior service.
Respect: We treat people with dignity, and we value diversity. Together we are better.
Community: We serve the communities where we live and work responsibly through both philanthropy and volunteerism. We're good neighbors.
GOALS
High ratings: Maintain our position among the top 25 most highly rated life insurance company groups in the United States.
Top Line Growth: Achieve double-digit revenue growth without sacrificing the quality of our business.
Market Appropriate Technology: Depending on specific market needs, use technology appropriately to create sustainable competitive advantage.
Broad Marketplace Performance: Deliver superior value compared to our peer group of high profile, highly rated companies in similar markets.
Reputation for Integrity: Protect and leverage our reputation by ensuring that our ethical standards remain among the highest in the industry in all aspects of our business.