Excalibur Brokerage Agency, Inc.
40 years of low cost life insurance
For over 40 years, we have been helping people obtain the kinds of affordable life insurance coverage needed for all kinds of situations.
---
Low cost life insurance tailored to meet your needs
We have learned that each client's needs are different and each requires special attention. In particular we have found that people with health issues require even greater attention to detail and a level of personal service that you just can't find by instant quotes on the Internet.
---
An experienced Life Insurance Brokerage Agency helping you find affordable Life Insurance
As a leading Life Insurance Brokerage Agency, we have developed expertise in providing cheap life insurance solutions for impaired risk (people with medical conditions) cases and will work with you to make sure the program we recommend is right for you. With a Board Certified Medical Director and two Impaired Risk Underwriters on staff, we can help you make the right low cost life insurance choice.
---
We help Consumers and Brokers!
---
OUR PRESIDENT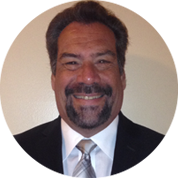 Carl Feller – the owner of Excalibur Brokerage Agency – has been a Life and Health Insurance professional for almost 40 years. Carl has been putting his expertise to work with the Brokers who place their business through his Agency, and for the customers who purchase their insurance through him.
Carl earned his Bachelor's Degree in 1978 from Fairleigh Dickinson University, and then entered the insurance industry as an agent with Northwestern Mutual. Carl made his mark at the former Mutual Benefit Life Insurance Company in Newark, NJ where he was Vice President of Individual Disability products. After Mutual Benefit, he went to a John Hancock Agency, helping to build a national brokerage operation, until he decided that he wanted to build his own Agency and put to use all of his knowledge, contacts, and capabilities. Life insurance and its suite of products, Term Insurance, Impaired Risk, Long Term Care, and Disability to name a few, are complex at best to the general public, and each product and company has charted its own maze with underwriting and product options. Carl, being licensed in almost every state, has put his expertise to use on both the customer and Broker side. For his Brokers, as a General Agent for about 30 companies, he pre-underwrites cases, advising on the best product or company for a particular need. For the customer, he strives for that perfect fit: the right product for the right person.
About fifteen years ago, Carl ventured into the Senior Market, specializing in Long Term Care. In 2003 he earned his certification as a Long-Term Care Professional (LTCP), co-sponsored by the Health Insurance Association of America (HIAA) and the American Association for Long-Term Care Insurance (AALTCI). As a Long-Term Care Professional and a certified trainer, Carl is very knowledgeable about this particular segment of the market, and has followed it through its evolution.
Certified: