Excalibur Brokerage Agency, Inc.
40 years of low cost life insurance
For almost 40 years, we have been helping people obtain the kinds of affordable life insurance coverage needed for all kinds of situations.
---
Low cost life insurance tailored to meet your needs
We have learned that each client's needs are different and each requires special attention. In particular we have found that people with health issues require even greater attention to detail and a level of personal service that you just can't find by instant quotes on the Internet.
---
An experienced Life Insurance Brokerage Agency helping you find affordable Life Insurance
As a leading Life Insurance Brokerage Agency, we have developed expertise in providing cheap life insurance solutions for impaired risk (people with medical conditions) cases and will work with you to make sure the program we recommend is right for you. With a Board Certified Medical Director and two Impaired Risk Underwriters on staff, we can help you make the right low cost life insurance choice.
---
We help Consumers and Brokers!
[one-half-first]
[/one-half-first]
[one-half]
[/one-half]
---
OUR PRESIDENT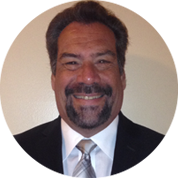 Carl Feller – the owner of Excalibur Brokerage Agency – has been a Life and Health Insurance professional for almost 40 years. Carl has been putting his expertise to work with the Brokers who place their business through his Agency, and for the customers who purchase their insurance through him.
Carl earned his Bachelor's Degree in 1978 from Fairleigh Dickinson University, and then entered the insurance industry as an agent with Northwestern Mutual. Carl made his mark at the former Mutual Benefit Life Insurance Company in Newark, NJ where he was Vice President of Individual Disability products. After Mutual Benefit, he went to a John Hancock Agency, helping to build a national brokerage operation, until he decided that he wanted to build his own Agency and put to use all of his knowledge, contacts, and capabilities. Life insurance and its suite of products, Term Insurance, Impaired Risk, Long Term Care, and Disability to name a few, are complex at best to the general public, and each product and company has charted its own maze with underwriting and product options. Carl, being licensed in almost every state, has put his expertise to use on both the customer and Broker side. For his Brokers, as a General Agent for about 30 companies, he pre-underwrites cases, advising on the best product or company for a particular need. For the customer, he strives for that perfect fit: the right product for the right person.
About fifteen years ago, Carl ventured into the Senior Market, specializing in Long Term Care. In 2003 he earned his certification as a Long-Term Care Professional (LTCP), co-sponsored by the Health Insurance Association of America (HIAA) and the American Association for Long-Term Care Insurance (AALTCI). As a Long-Term Care Professional and a certified trainer, Carl is very knowledgeable about this particular segment of the market, and has followed it through its evolution.
Certified:


---
Our Brokerage Business Manager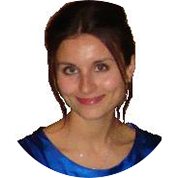 Elena Corradino – the Brokerage Business Manager – brings a lot to the table, helping our Agents, Brokers and Insureds with all their needs.
Elena earned her Bachelor and Master Degrees in foreign languages (English and French) in 2005, a Diploma of a Specialist in Spanish – in 2003, from the Chuvash State Pedagogical University in Russia. In 2008 Elena earned her Bachelor's Degree in Management Science and Business from Kean University in Union, NJ. In 2007 she successfully completed the Life and Health Insurance Course, and became a licensed insurance Agent. She's gone to numerous Insurance companies' Underwriting schools to learn the inside of the industry, helping her to establish excellent relationships with our Underwriters and Case Managers, to better assist our Brokers.
At Excalibur Brokerage Agency – you get seasoned expertise with young enthusiasm, the ability to think outside the box, a fresh view in helping to select which Life Insurance company will be the right choice to meet the client needs best. Carl and Elena know which company offers the most favorable underwriting based on their medical history and fights for the clients.
Take a look at our Testimonial pages, if you want to know how some of our current clients and Brokers feel.
You can find Excalibur Brokerage Agency on LinkedIn.com.
Kamagra is available in 100 kamagra jelly 100mg, 500 mg, and 25 mg tablets as well as in oral jelly form. Kamagra gold delivers the most powerful and long-lasting results of any of the Kamagra erectile dysfunction drugs. Kamagra should never kamagra jelly taken more than once in 100mgg 100mg period. Kamagra contains the active ingredient Sildenafil Citrate. How to Use Kamagra Kamagra comes in tablet and oral jelly form. You can also search for kamagra oral jelly buy online sources for your convenience and to save money and time, as well as to ensure a discreet and private purchasing experience. Kamagra jelly 100mg possible, just as people who have a bad experience with a product or seller will let it be known in order to warn others away. The erectile mamagra drug Kamagra contains the phosphodiesterase type 5 inhibitor. The oral jelly formula is preferred to the tablet form because it is easier to swallow, especially melly older men.
Ordering from their own home gives them peace of mind and preserves their dignity. The Kamagra 100 mg tablet serves to increase the flow of blood to specific areas of the body. Research such convenient topics as where to buy kamagra oral jelly online, how and where to buy kamagra online next day delivery available,and always make sure you are 100mg from a safe, verified location. Kamagra should never kamagra jelly taken more than once in a 24-hour period. kamagra jelly 100mg This means relief from your condition will come more quickly. The active ingredient found in Kamagra is Sildenafil Citrate. Kamagra should never kamagra taken more than once in a 24-hour period. The oral jelly is the most effective when ingested at least buy online minutes prior to sexual oral jelly. Both forms are taken orally, but for those who have trouble swallowing, the oral gel can be the better choice. Kamagra for erectile dysfunction is available in tablet form and an oral jelly form.